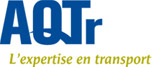 New:
The ConduiPro group will now offer online snowmobile training!
Learn more by contacting your local school!
Driving Course Content
The training is offered exclusively by ConduiPro members who are mandated by the Fédération des Clubs de Motoneigistes du Québec (FCMQ) to provide the snowmobile driving course. The course is compulsory for 16–17-year-olds. The training consists of 4 theoretical hours with an instructor using a multimedia support and a ProNeige booklet allowing the new snowmobile driver to take notes order soma somali online during his training. The multimedia support is an attractive tool for students to understand driver behaviour and the safe ways of driving a snowmobile. After successful completion of this training, the candidate obtains a certificate that is recognized by the Off-Road Vehicle Act.
If he is under 18 years of age, he must hold a certificate, obtained from a government official, attesting that he has the skills and knowledge required to drive such a vehicle unless he is otherwise authorized to drive an off-road vehicle under the laws of his place of residence.
In order to use a public road under the conditions provided for in this act, a driver of an off-road vehicle must be licensed under the Code de la sécurité routière (chapter C-24.2) to drive a road vehicle on such a road and must comply with the conditions and restrictions attached to it. 
Valid licence permitted
Class 6D moped

Apprentice class 5
Tractor class 8
Note: the apprentice licence is recognized under the same conditions as when used on the road for motorcycles. This means that the holder must be accompanied by another snowmobile whose driver has held a valid driver's licence or motorcycle for at least forty-eight months.
*References from the Conduipro group
Payment Terms
The entire course must be paid before the course begins, as it runs in a single session. The total cost of the training is $74.99 plus applicable taxes, including the ProNeige training manual and certificate.