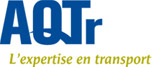 Driving Course Content
Since May 2, 2010, a driving course is required to become a holder of a driver's licence for a moped (scooter), the 6D class. New drivers must be at least 14 years of age to take the course.
The course takes place over a period of one day, whenever possible, the number of enrollments permitting. The program includes 3 hours of theory and 3 hours of closed-circuit. The last half hour of practice is an assessment by the instructor at the École de conduite des Îles. Upon successful completion of his or her driving course and certification, the student becomes eligible to take the SAAQ theoretical Examination.
Formalities
The written contract must be signed by a parent or legal guardian for a student under 18 years of age.

The student attending the scooter course must be dressed in long clothing for the practical module, with good closed shoes and gloves, as well as his own helmet.

The practical course is carried out using the scooters belonging to the driving school.
Payment Terms
Since the course usually takes place over a single day, the total amount of the course must be paid before the student begins his or her course. The cost is $289, taxes and the "Operating a scooter" instruction textbook is included.
For more information and registration:
• Phone: 418 986-5056 or 418 986-6565
• Email: info@agencedelocationdesiles.com