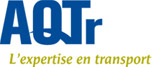 Driving Course Content
From 16 years of age, it is possible to start the motorcycle driving course to obtain your class 6A, 6B or 6C licence.
The content of the course was modified by the SAAQ in 2015. It is now necessary to plan a period of individual preparation BEFORE enrolling in a motorcycle course at an accredited school. Before starting the program, the student must study by himself and register with the SAAQ for the theoretical class 6R examination in order to hold the qualifications required for participation in the practical course.
The program includes 6 hours of theory (divided into 2 blocks of 3 hours each), 16 hours of practice in closed-circuit, and 10 hours of practice on the road. Theoretical and practical sessions are usually offered in the evening and/or on weekends, depending on the composition buy soma american best of the group.
Once the course is completed, you must pass the SAAQ closed-circuit exam to obtain your 6A apprenticeship licence. You will then have a minimum of 11 months wait before going back to the SAAQ to do the road test. We strongly recommend you practise during this waiting period. The 6A apprentice licence allows you to drive any motorcycle on the road. However, you must be accompanied by a person who holds (for at least two years) a 6A driver's licence and you are not allowed to be accompanied by a passenger.
After the 11-month waiting period, you can return to the SAAQ for the road test. For this examination, you must use a motorcycle with cubic capacity corresponding to the licence you wish to obtain.
Additional Products and Services offered by the École de conduite des Îles
Additional private class between practical courses in closed-circuit or road circuit;
SAAQ closed-circuit exam preparation course;
SAAQ road test preparation course for the following season;
Motorcycle rental for SAAQ examinations (road and closed circuits).
Payments terms
The price of the course is $1080, taxes and book not included. We offer the possibility to make 3 equal payments, the first one at the time of the theoritical session. To make more than one payment, it is mandatory to have in file a credit card number or post-dated checks.